Bourne Wheelers has been around in various forms over the years. First mention of a cycling groups as a club in Bourne is 1888. Cycling then as to day is as popular and a democratic pastime. Club runs would have been done mostly at the weekends with the season running from May to October.
The first picture we have at this time is one taken outside The Nags Head Hotel in 1910, nine riders suitably dressed for their club ride.

The club became Bourne Wheelers CC in1930 with 15 - 20 members, it was thought that it was 1935 and this landmark anniversary was celebrated in 2015 with a special edition 80th anniversary cycling jersey.
In 1930s their season started in June and finished in November, this included time trials and hill climbs. The social rides included trips to Kings Lynn & Hunstanton as well as St Ives, Oundle, Market Harborough, Oakham, Melton Mowbray and Lincoln. The club still do many of the same social rides today, as well as fulfilling a packed racing calendar.
The present club season of racing starts in April and finishes in September. Between the wars it was the norm for cycling clubs to organise annual camping holidays.
​
At some after WW11 the club was dormant and was resurrected by a group of cyclists in 1961. The group consisted of Terry Barnatt, Alan Dolby, Tony Dunthorne, Doug Pinkney, John Anniss, John Gortan, John Gaches, Brian Asher, James Gout and others. Their first meeting was held at the Anchor pub in East Gate. Later the club meet at the Bourne Institute now the Pyramid club. The club colours were red and white, red top with a white band across the chest and white sleves. The club closed again at the end of 1964.
​
The Mercury clipping is from 1982
​
​
​
​
​
The first club rides were 26 miles setting of from Burley St outside RIMS bike shop. Bourne Wheelers CC 1986 progressed putting on Time Trials, charity event rides, taking part in National Cycle Week, putting on a treasure hunt for the town. Working with other local cycle clubs. The club as now reinventing its self to attract and keep membership growing. The first club 10TT started at Meadow Drove, did a U turn just after Guthram and back.
​
Club membership fees were:
Family membership - £7.50
Adult Membership - £5.00
Junior under 18 - £2.50
OAPs - £2.50
Juvenile, 12-16 - FREE
£0.60p for refreshments at club meetings.
​
Alan Stacey from Spalding CC recalls Spalding members riding over to Bourne for the BWCC presentation evening in their best bib and tucker. Putting on their ties as they went up stair at the Angel Hotel and meandered home later that evening.

Bourne Wheelers is a progressive club and over recent years, the club has gone from strength to strength with youth and adult members representing the club at all levels up to national level and being the seed to professional careers in cycling.
Club kit has changed over the years, from 1961 when it was red and white to our present day club colours.
​
In 2016 the club very saddened by the passing of long-standing club member Robin Day. Robin had been a keen cyclist for most of his life, riding for Norwood Paragon and racing in Belgium as a junior. He was a member of Bourne Wheelers for over 30 years, ending up as chairman of the Club, originally racing, but in his later years very keen to help junior riders and also very good with computers and spreadsheets sorting out race results and Time Trial handicapping for Bourne Wheelers' leagues and the Hereward League. He was also on the committee of Lincolnshire Cycling Time Trials and would be the first to help out marshalling and sorting out the results of local and National events including the London to Edinburgh London ride. Even when very poorly Robin would drive out to meet at the coffee stop to be with the morning club ride. Always the gentleman and supporter of cycling, the club initiated the Robin Day Memorial Trophy series over 10, 25 and 50 miles.
​
In 2016 the club hosted and organised the first round of the newly-formed National Junior Women's road race series on Sunday around the Witham on the Hill circuit over a 40-mile course.

In 2018 The club organised the National Junior Men's and Women's National Road Race Championships over 68 miles for the boys and 45 for the girls on Sunday, July 15.


In 2019 the club hosted the Bourne CiCLE festival, a weekend of thrilling cycling for everyone from sportive riders to the professionals. The publicity picture shows a few of the club riders on their way to ride out to the Toft TT.

​
Club rides take place Saturday and Sunday, the Saturday social is a ride that welcomes any rider that wants to ride with us. These rides accommodate any level of experience including youth riders. Sunday rides are faster rides of around 50 - 60 miles. All rides have a coffee stop.
Wednesday evening is club TT night, as well as our own competition Bourne Wheelers take part in the inter club Hereward League.
​
The club has run its sportive in previous years the Bourne Ultimatum and in 2019 combined it with the Bourne Cicle road race.

The youth wing of Bourne Wheelers, known as Bourne Bullets, has produced a string of promising racers in recent years such as Sian Botteley, Tim James, Ali Slater, Ride London participant Jess Woodworth and national cyclo-cross under-16 girls trophy winner Maddie Gammons.
​
Recently the during 2020 the outstanding results from the junior section has come from Alex and Dan Galpin, Jacob and Toby Bush.
​
Jacob achieved Five Age Group National Championship's during 2020
1st National Closed-Circuit Championships 2020

1st National 25 Circuit Championships 2020

1st National 25 Championships 2020

1st National Youth Championships 2020

1st National 10 Championships 2020
In addition to Three Podiums in the Overall u19 Junior Categories.
1st National 25 Circuit Championships 2020

2nd National Closed-Circuit Championships 2020

2nd National Youth Championships 2020
​
7 April, Jacob Bush sets new course record for the Barholm 5 Mile TT in a time of 10.21.
​
​
​
​

CYCLING CLUB OUTSIDE THE NAGS HEAD HOTEL 1910
Page under construction, if anyone has any info on the history of the club please contact me at stuhandley7@gmail.com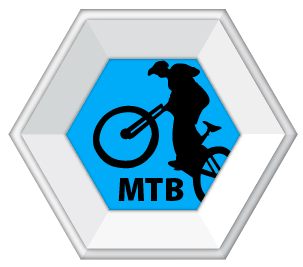 TERRY BARNATT
IN SPALDING CC
COLOURS
Gordon and Irene Whitting who gave their time for over 30 years to time keep at BWCC time trials. They finished keeping time after the 2015 season.